By Ben Gavelda


Sun, Dec 8 2013 7:18 pm | Comments
CATCH THE THIRTYTWO CRAB GRAB COLLAB WHILE IT'S COLLABING SEASON
MOUNT HOOD OCEAN, ORE. (Dec. 6, 2013) – It's collabing season at the Mt. Hood Ocean, and the ThirtyTwo x Crab Grab collaboration of apparel, accessories and the iconic best-selling Lashed boot is just waiting to be caught. Crab Grab Creator Preston Strout and ThirtyTwo and Crab Grab rider Brandon Hobush do a little crabbing in this video while launching the collab.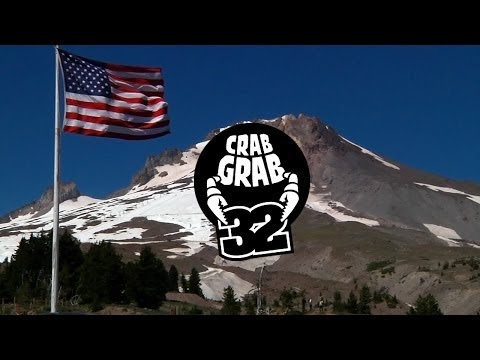 ThirtyTwo and Crab Grab are two rider-owned and rider-driven snowboarding brands that are sticking together with this collaboration. Collabing season is in full swing, and this limited-collaboration is now available at finer snowboard shops around the world and on thirtytwo.com.
Crab Grab is a small brand that recalls the days when a man was measured by his method, not the number of flips he can do off one jump. The brand exists to make simple, functional traction products in hopes to inspire snowboarders to create – while never abandoning style.
For the latest on ThirtyTwo and Crab Grab, connect with the brands here:
About Crab Grab:
Crab Grab makes snowboard traction that is almost better than bindings.
About ThirtyTwo:
Established in 1995, ThirtyTwo was created by snowboarders for snowboarders. Rider-owned and privately held since day one, ThirtyTwo has led the snowboard market with new and never before seen innovations in technology, performance, comfort and eco-friendly initiatives. All ThirtyTwo products have been tested and approved by the best snowboarders in the world. For additional information, visit thirtytwo.com.